Get noticed by abundant of social users instantly SMO or social media optimization is a task of increasing popularity of your product or service through social media platforms such as Google+, Twitter, YouTube and Facebook. The presence on the social media has become highly imperative to get crawled by the search engines like Google. So, it is essential to create solid social media image to appeal modern customers as well as Google.
However due to shortage of time, you might not implement the complete social media optimization strategies therefore JBN Creators Pvt Ltd helps you with your SMO methods. We create your profiles and provide unique content and assure every sort of information is sent across the whole channels to increase the popularity of your business in the different parts of the world.
SMO Advantages
1. Bring your services in front of your audience with the standard and keyword rich content.
2. Reach to the broad audience instead of following the conventional marketing strategies.
3. Boost traffic, enhance ranking and generate more leads.
4. Create a strategy that is made to meet your target.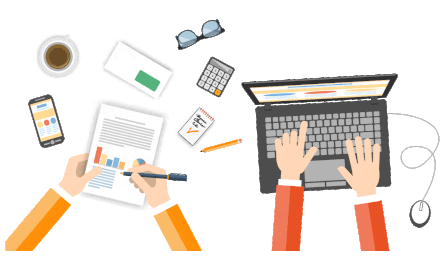 SMO Service Ranges:
Facebook Marketing: We keep your audience engaged with our special Facebook promotion strategies. We create the necessary Facebook marketing campaigns to provide you a solid social presence. Our integrated range of Facebook marketing includes Facebook campaign, Page design, application development, advertisement and more.
Twitter Marketing: Promote your business among the million users through regular tweets. JBN Creators Pvt Ltd offer creative Twitter marketing solutions including account set up, produce responsive and dynamic tweet and attract Twitter followers. Using our creative Twitter promotional and marketing strategies we support in increasing the count of your followers and make you get noticed in the different social media platforms.
Linkedin Marketing: Through our LinkedIn marketing services we help you connect with the target audience. Our creative LinkedIn promotion ideas and strategies act as a device that quickly improves your social presence and makes you popular in the current market.
Google+ Marketing: Google+ has become the strongest social networking platform where brands can significantly promote their products and services and grab the relevant traffic. Our professional SMO team uses these platforms to promote the client's projects and services and increase their visibility in the web market. Other services include Youtube marketing and blog promotion.
Working Criteria:
1. Create social accounts on Facebook, Twitter, Google+ and Linkedin.
2. Include social media buttons in your website for social bookmarking, Facebook likes, Twitter tweets, plus ones on Google+ and Linkedin shares
3. Share your blog onto social media platforms to affirm its reach to all of your customers and regular visitors. Don't you own a blog? Don't worry! We shall create it for you.
4. Produce unique, SEO oriented articles to upload in your blog, improve brand familiarity and attract more traffic.