Social media marketing is a type of internet marketing that includes drafting and sharing content on social media networks to attain your marketing and branding goals. Social Media Marketing is an online platform to create an online presence of a company through which you can generate leads. Major Social Media marketing activities that make your business grow speedily comprise posting text and image updates, videos, and other content that attracts audience engagement involving Social Media advertising.
JBN Creators Pvt Ltd provides you with social media boosting strategies through which your business can face a boom in a stipulated time. Usually, start-ups and new companies prefer creating an online space to seek the attention of users. We will provide you with tips and training to manage your company's social existence.
How Social Media Marketing Can Assist You Achieve Your Marketing Goals
Specialized Social Media Marketing Services by JBN Creators Pvt Ltd assist businesses to achieve their desired goal. Here are certain activities through which social media marketing will boost your business:
Boost website traffic
Develop conversions
Creating brand awareness
Raising a brand identity and affirmative brand association
Enhancing communication and interaction with chief audiences
The larger and more engrossed your audience is on social media networks, the simpler it will be for you to attain every other marketing goal on your list.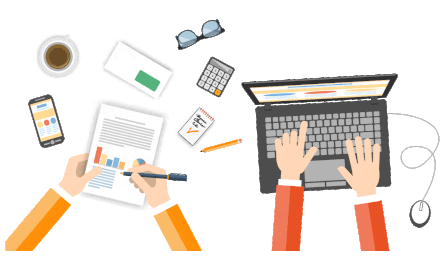 Social media marketing tips to boost your social media campaigns
Social Media Content Planning – JBN Creators Pvt Ltd creates a social media marketing plan required by a business to grow socially. We determine keyword research and competitive research to assist inspiring content ideas that will generate interest in your target audience. We also analyze what your competitors are focusing on to engage clients on Social Media.
Interesting Social Content- When it comes to providing social media content then it should be quirky, interesting, new, and reliable with other areas of online marketing. JBN Creators Pvt Ltd posts your content daily so that your customers find your website genuine, reliable, interesting, and unique with updated information. Social Media Marketing content includes infographics, how-to guides, social media images, videos, and more.
Creating Brand Image- When your brand is available online, it has a reputation & we make sure that your business can keep up the brand image on various social media platforms. While every medium has its exclusive environment and voice, your business's core individuality, whether it's friendly, fun, or reliable but posts your content daily.
Adding Curated Links- While utilizing social media for marketing is a great technique to leverage your own exclusive, unique content to increase followers, fans, and devotees, it's also a chance to link to outside articles as well. If different sources offer great, valuable content you think your probable audience will enjoy, don't be shy about linking to them.  Linking to outside sources creates trust and reliability, and you may even get some links in return.
Tracking Competitors- It's always essential to keep an eye on competitors. JBN Creators Pvt Ltd provides you with informative data for your keyword search and different social media marketing approach. If your competitors are using a definite social media marketing guide or technique that seems to be effective for them, we can consider doing a similar thing, but do it in an improved manner.
Computing Success with Analytics- You can't access the success of your social media marketing strategies without tracking and analyzing data. Google Analytics can be used as a great social media marketing instrument that will assist you in computing your most successful social media marketing techniques, as well as determine which strategies are better off abandoned. Attach tracking tags to your social media marketing campaigns so that you can appropriately supervise them. And be definite to utilize the analytics within each social platform for more insights into which of your social content is working best with your audience.
Social Media Crisis Management- For brands your website doesn't need to always be on top. It's advised that your employees are ready to manage social media crisis. We are here to guide you and assist you in the situation of a social media crisis.
Social media marketing is easy and creates a big influence on the market. One can simply get overwhelmed while charting out a strategy to grow one's business. However, creating a booming social media marketing plan doesn't have to be a painful procedure. Your plan includes everything from your goals to measures. The clearer your strategy is, the more result-oriented it will be more attainable and measurable. And once you have a constructive plan in place, it is important to have an all-in-one strategy that will run your online business effortlessly.
Description: Social media marketing services have various benefits for startups and recognized brands. With an appropriate social media marketing plan, campaign monitoring system, social media content marketing can increase search traffic, improved SEO, better customer engagement, and enhanced brand loyalty.