The Websites Developed By US Provide Outstanding ROI
JBN Creators Pvt Ltd concentrate on your business targets and the necessities of your clients
We have brilliant in house team of web development experts who not only focus on the technology but also keep your business on target to make it highly fruitful.
Excellent Technology is hidden to the users
We use the latest and tempting web development technologies to provide the best working websites that are preferably chosen by your customers. Our superiorly skilled developers use .NET technologies like Ektron and PHP technologies like WordPress, Joomla and Magento but before choosing any technological platform we follow our client's requirements to determine which platform suits best for them. We never push any technology unnecessarily on any project.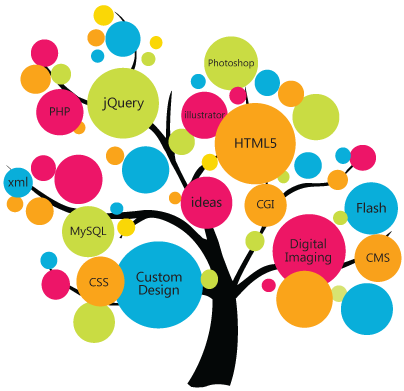 Why chooseJBN Creators Pvt Ltd for your website development?
The web designers have struggled into two key regions as long as the Internet has been introduced: website conversion and traffic generation. Many designers struggle producing a website that converts visitors into average customers but ignoring the mechanical and interesting impression. It is a more complicated issue than that can be assumed because its solution needs a more scientific mind. But many designers don't prefer to follow scientific methods that mean conversion methods are generally ignored in the websites created by the common designers. Their decision to ignore these strategies can produce dead results for their clients and bring unsatisfied functionality of a website, eventually death of a business.
Another issue is an expanded form of the first issue as it is directly connected with the website design and conversion ratio. Many designers make efforts to retain their customers. The customer nature is altering quicker than earlier. They don't like the common sales lines of limited stock. The human life is busier than it should be. So the current website should consider the current market objective to make a good impression. Because the modern customers have shortage of time, they prefer to use simple website that are easy to navigate and show the desired results quickly. Modern customers don't prefer to read lengthy pages but read concise and quick messages.
These alterations have encouraged us to reconsider the way we develop the websites. We spend extensive money and time in learning the advanced technologies and modern customer behavior. These practices have led our company to the areas we have never thought about. This advancement has introduced modernization, process alterations and the development of proprietary software uniquely to us.